Yealink RT30 DECT Repeater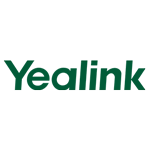 $199.42
The Yealink RT30 is a range extender/repeater for installs with an existing W60B base station. You simply plug the repeater into a power outlet and associate it with the base station and it will seamlessly extend the range of your Yealink cordless DECT phones.
The RT30 is rated for approximately 50m (~160ft) of indoor range, although this will depend greatly on the construction materials of your building. In general, it can penetrate ~5 interior walls of obstruction based on our testing. You can install up to 2 repeaters in a cascade setup or 6 repeaters in a star pattern when all repeaters are within reach of the original base. Each repeater can handle up to 2 simultaneous calls.
Datasheet: Yealink RT30 Datasheet
User Guide: Yealink RT30 User Guide
Additional information
Specifications

Indoor range up to 50m
Outdoor range up to 300m
Up to 6 repeaters per base
Up to 2 simultaneous calls per repeater
Compatible with DECT CAT-iq 2.0
Compatible with Yealink W60B DECT IP Base Station

Dimensions

Width: 130mm
Height: 100mm
Depth: 25.1mm
DECT Repeater RT30
Yealink DECT repeater RT30, designed in accordance with Digital Enhanced Cordless Telecommunication (DECT) standard, is characterized by easy installation and a user friendly display concept. The repeater can be deployed to extend the DECT radio coverage of Yealink W52P/W56P/W60P base station significantly in all directions, and it supports two RT30 cascaded. Signals with clear status LED display are exchanged without acoustical and visual differences. What's more, its elegant design and easy installationare typically suitable to be used in the ambiance of modern business environments.
Key Features and Benefits
• Compatible with DECT CAT-iq 2.0
• Compatible with Yealink W60B DECT IP Base Station
• Up to 6 repeaters per base station
• Star connection
• Up to 2 repeaters can be arranged in cascade
• Auto association
• Support HD voice calls
• Plug & play setup
• Clear status LED display
• Elegant Design
• Wall Mountable