How to Login to the Phone Portal
The EMAK Telecom portal allows you to view missed calls, check your voicemail, see your most recent calls and change your call forwarding settings from anywhere.
Prerequisites: To log into the EMAK Telecom Portal, you will need to have the login provided to you by the EMAK Telecom customer success team. You can request a login by sending an email to support@emak.tech or calling us at (514) 400-0226 and selecting option 2 for support.
Accessing the Login Page
Enter your email address
Enter your password
Click Login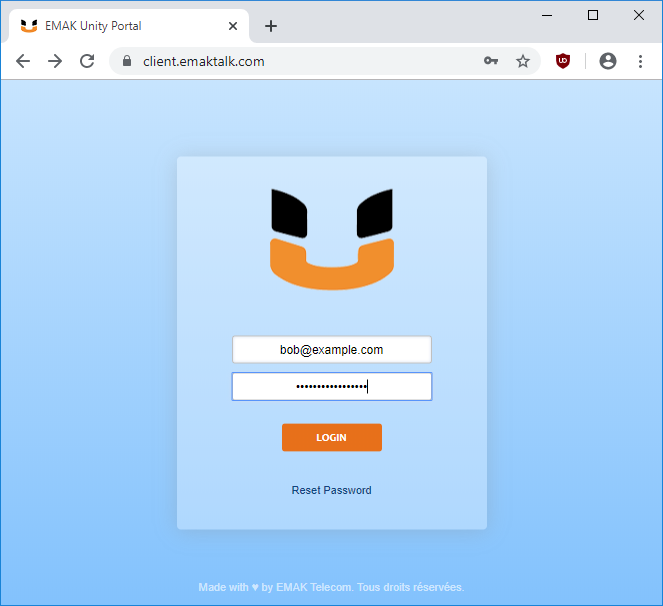 Once you are logged in, you will be greeted by the dashboard. From the dashboard, you can listen to voicemails, manage your phone settings, view your call history, send faxes and more.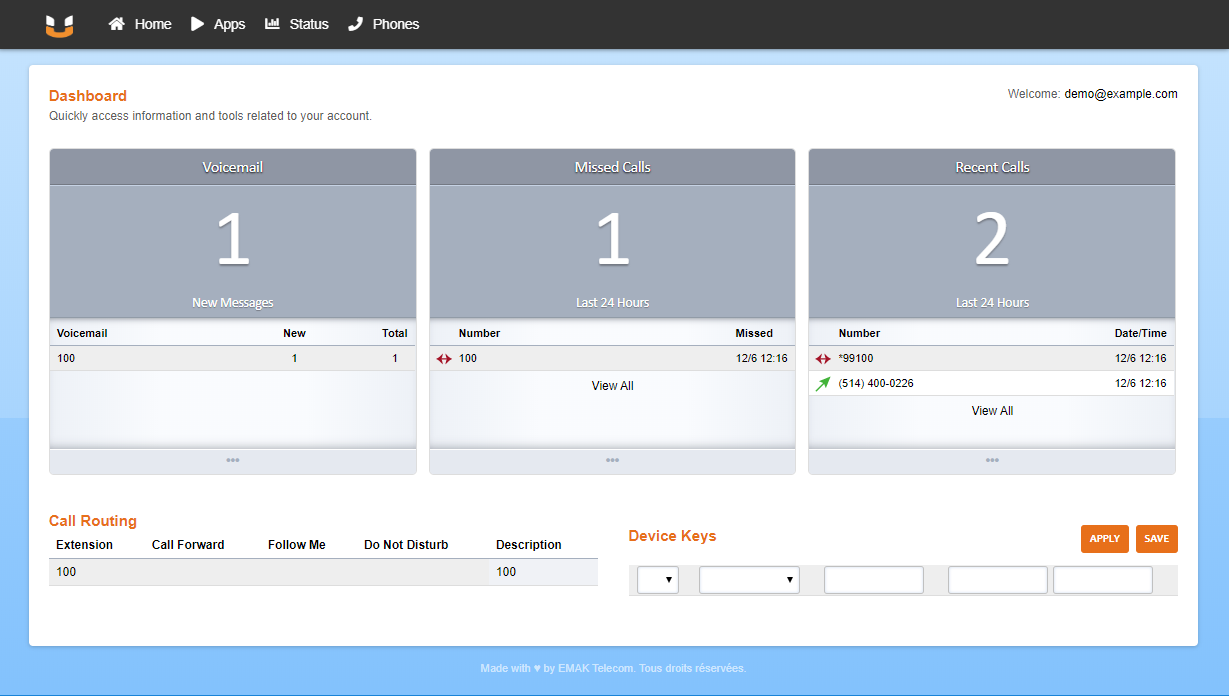 Posted on December 6, 2019