Yealink T33G IP Phone + PSU BDL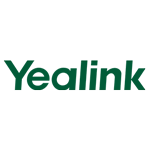 $133.95
SIP-T33G
Entry-level IP Phone with 4 Lines & Color LCD
An entry-level color screen IP phone with high performance, Yealink SIP-T33G offers support for 4 lines and includes local 5-way
conferencing. For its fashionable appearance as well as an extra-large 320×240-pixel color display with backlight, it brings comfortable
operation experience and clear visual experience for users. Designed with a new powerful chip, it helps greatly improved work
efficiency. Additional features include a dual-port Gigabit Ethernet with integrated PoE, EHS35 support for Yealink wireless headset, and
adjustable multi-angle stand support. These features allow the SIP-T33G to be a high-quality but cost-effective classic IP phone that
maximizes productivity in both small and large office environments.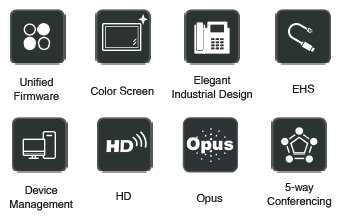 Additional information
Specifications

• Yealink HD Voice
• 2.4" 320 x 240-pixel color display with backlight
• Dual-port Gigabit Ethernet
• PoE support
• Opus codec support
• Up to 4 SIP accounts
• Local 5-way conferencing
• Support EHS Wireless Headset
• Unified Firmware
• Support YDMP/YMCS
• Stand with 2 adjustable angles
• Wall mountable

Dimensions

Dimension (W*D*H*T):
212mm*186mm*146mm*42mm

Applications

Office
Receptionist
Restaurant
Common Workspaces
Break Rooms
Warehouses