Yealink T57W IP Phone + PSU BDL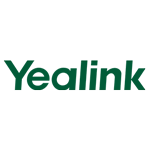 $369.49
Especially designed for busy executives and professionals, Yealink SIP-T57W is an easy-to-use Prime Business Phone with an adjustable 7-inch multi-point touch screen that you can not only easily and flexibly find the comfortable viewing angle according to the personal and environmental needs, but also get a rich visual presentation and easy navigation with just one-touch.
With the built-in Bluetooth 4.2 and the built-in dual band 2.4G/5G Wi-Fi, the SIP-T57W IP Phone ensures you to keep up with the modern wireless technology and take the first chance in the future wireless age. Its built-in USB 2.0 port allows for USB recording or a direct wired/wireless USB headset or up to three Yealink EXP50 expansion modules connection. Benefitting from these features, the Yealink SIP-T57W is a powerful and expandable office phone that delivers optimum desktop efficient and productivity.

Additional information
Specifications

7.0" adjustable colour touchscreen
Gigabit Ethernet passthrough
29 speed dial keys
WiFi + Bluetooth
USB port

Dimensions

Dimension (W*D*H*T):
259.4mm*220mm*211mm*44.5mm
SIP-T57W
The Yealink T5 Prime Business Phones T53, T53W, T54W and T57W are for today's highly active voice communication users, providing them with advanced telephony features, next-generation HD communication experience and great flexibility. The phones give businesses of all sizes high quality, future-proof and unparalleled solution that will unleash the power of remote communication and collaboration and eventually improve productivity.
Ergonomic Design with Adjustable Displays
• Upgraded elegant and sleek design with large, backlit and high resolution displays and LED indicators to provide optimized viewing and navigation experience.
• Fully adjustable display to fulfill the viewing needs at a variety of angles and under a variety of lighting conditions.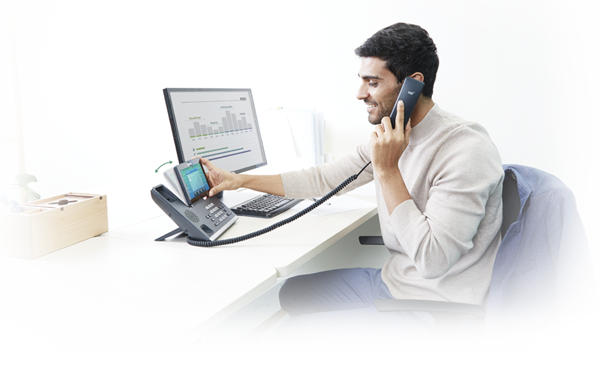 Distraction-Free HD Communications
• Designed with Yealink Acoustic Shield technology to deliver distraction-free voice clarity for remote participants.
• Yealink Acoustic Shield technology uses multiple microphones to create a virtual "shield" between the speaker and the outside sound source. Once enabled, it intelligently blocks or mutes sounds from outside the "shield" so that the person on the other end hears you only and follows you clearly.
• Ideal for busy and noisy workspace such as call centers and office area by dramatically reducing frustration and improving productivity.
Explore Many More Possibilities
• Instant content sharing with the people on the other end of the call. It enables quick discussion and speeds up decision making (Available in March 2019)
• Supports DECT handset compatibility via a DECT dongle Yealink DD10K, up to 4 cordless handsets
• Seamless switching of calls between the desktop phone and the cordless DECT handset
• Built-in Bluetooth and Wi-Fi
Prime Business Phone T57W
• Premium-level phone for executives and busy managers with heavy call load
• 7" 800×480-pixel color touch display, fully adjustable
• HD Voice with Yealink Acoustic Shield technology
• 29 touch keys, 16 SIP accounts
• Built-in Bluetooth, Wi-Fi
•Dual-port Gigabit Ethernet
• 1xUSB port for call recording and wireless USB headset