How to Install Windows Desktop Softphone
For the Mac desktop application, see How to Install Mac Softphone
The Windows softphone allows you to make and receive calls from your computer.
You will need to make sure that you have headphones and a microphone for your computer. We do not recommend using your speakers for computer calling as this can lead to echo problems and poor audio quality.
Installing the Application
First, download the application for your computer: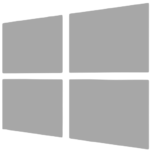 (if the download does not start, please open the link with Edge, Internet explorer, or Firefox)
Once you have installed the application, you will see the following screen:
Enter your credentials as follows: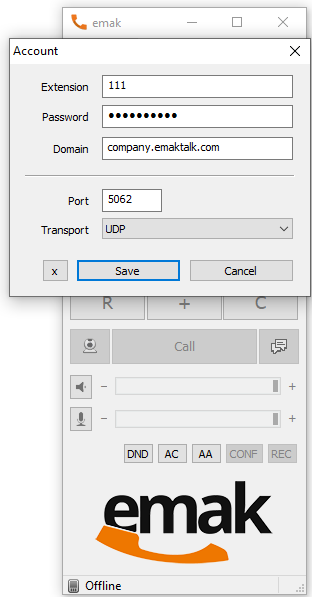 If you do not know your password and domain name, you can find it on the portal under Extensions > Extension List > Extension # > Password. If your company has not provided you with portal access, you can contact our support team or your manager to obtain them.
Once the credentials are entered your account will register, and you will be able to make and receive calls using your office extension.
To add BLF Keys click on the BLF group icon: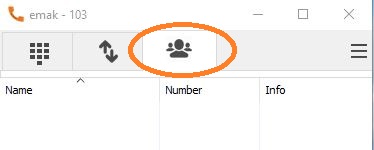 Then right click and choose add: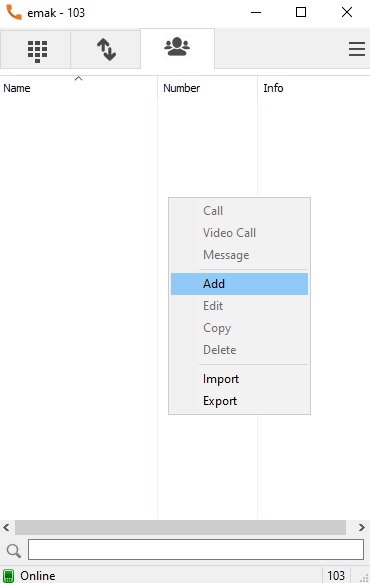 All you have to fill is the name as you want it to be displayed, the extension number and make sure you choose presence subscription to be notified when the user is on a call.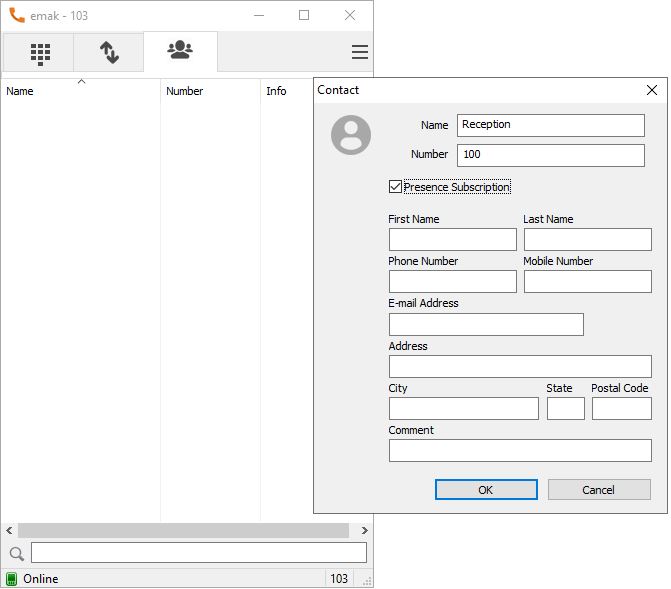 To add speed dial keys click on the menu, then shortcuts: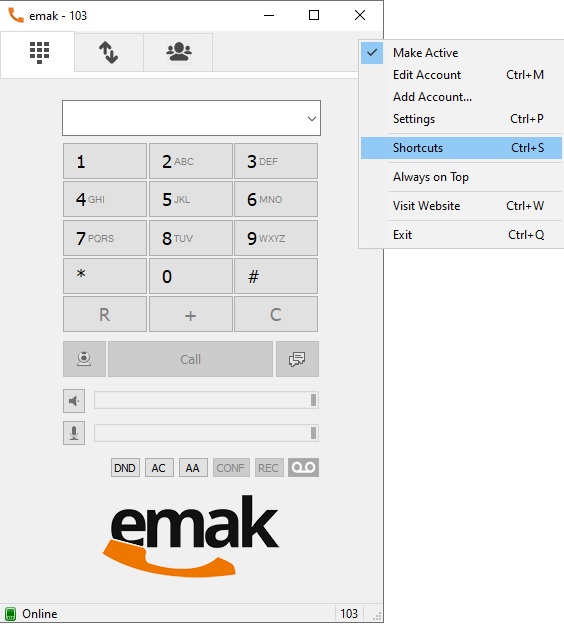 Enter the name under Label and the phone number under Number, leave the type as Call.
Click "Enable" then save.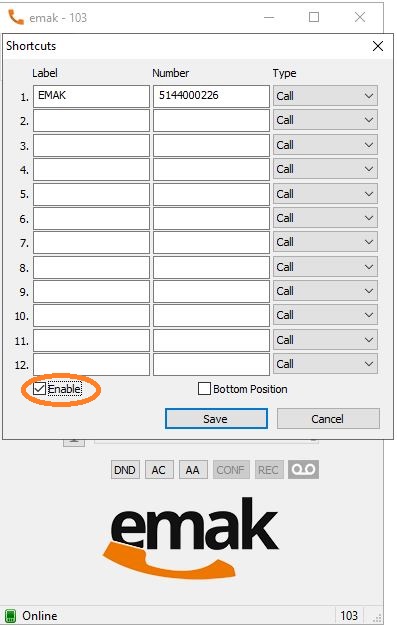 Please note that once changes are done in shortcuts you have to exit and relaunch the app for the changes to take effect.
Once relaunched the speed dial keys will appear as below: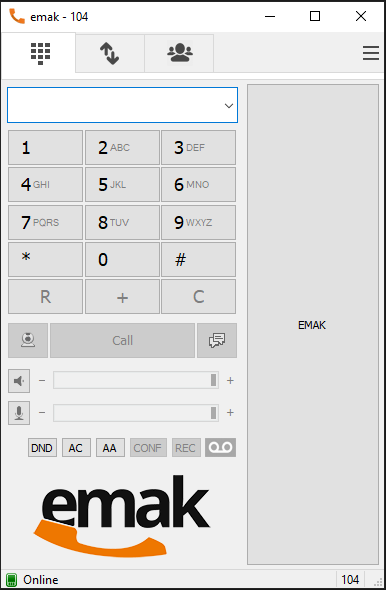 Below is a quick guide on which button does what: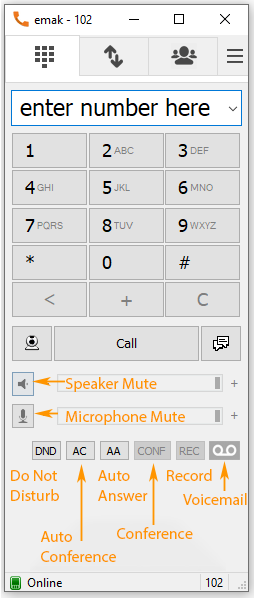 In the included above screenshot, some Shortcuts have been labelled.
Enjoy the app and make some calls!
Troubleshooting: 
In the event that the account does not register or show online, or that the calls "get cut off", you may attempt to use TCP or UDP (whichever is the opposite of the current setting) to see if it helps.
In these cases, the router is usually the cause of the issue. This is simply a "workaround" and the root cause should ideally be fixed – EG, the router properly reconfigured – by your IT.
First: Edit the account by clicking the three bars top right: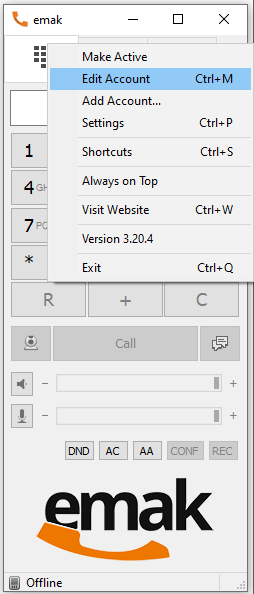 Then, select TCP (or UDP) in the drop down menu and click save.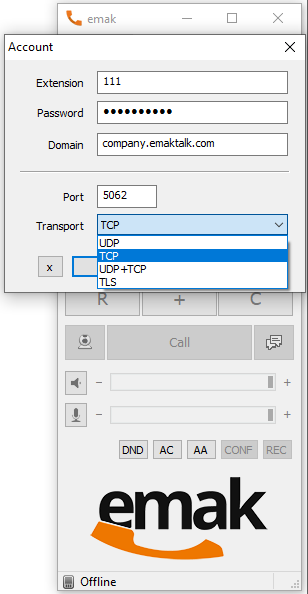 I cant see my window!
This can happen if you frequently plug and unplug multiple screens. The emak app may end up outside of the screen region.
First, Hold Shift on the keyboard, then right click the emak app in the taskbar.
Then, click Move: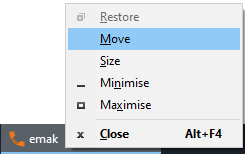 On the keyboard: Press any arrow key.
Drag the mouse to a visible screen region and click the left key. Your window is now back on a screen!
If this does not resolve the issues, please contact us and we will try to diagnose the root cause.